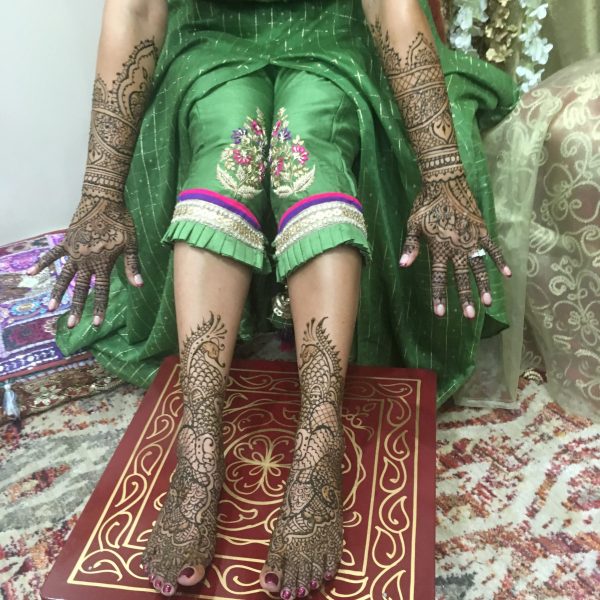 I mix my henna fresh daily using only organic dried henna leaves, lemon juice and organic lavender oil. There are no added dyes, chemicals or preservatives in my henna. You can expect your organic henna tattoos to last one to three weeks, depending on your skin type (dry or oily) and the location of the design. I do not use stencils, all of my work freehand, so you are welcome to create your own designs, combine designs, include writing, symbols, etc. or I can create a design especially for you.
Henna rates are $100/hour plus travel expenses for locations outside of New Orleans, with a minimum of one hour. Please feel free to email me to book an appointment or receive a list of upcoming events.
Rates for private appointments start at $35 per hand or foot, per side. The starting price covers most designs that are fingertip to just before the wrist, or toes to just below the ankle. Larger designs will be more. Designs on other parts of the body are priced per piece. Please book you appointment at least 24 hours in advance to ensure availability. Studio hours are 2:00 pm to 10:00 pm 7 days a week. A credit card is required at the time of booking to hold your date and time.. No drop ins please.